Hi Folks,
On both mobile and desktop, I've noticed an issue where the price of products is not carrying over to the user's shopping cart.
The product's shipping amount ($5) gets carried over, but the actual product's price ($5) does not.
In this case, the total should be $10 (price of product $5 + cost of shipping $5 = $10)
Here are the details for this product as shown on the seller's dashboard.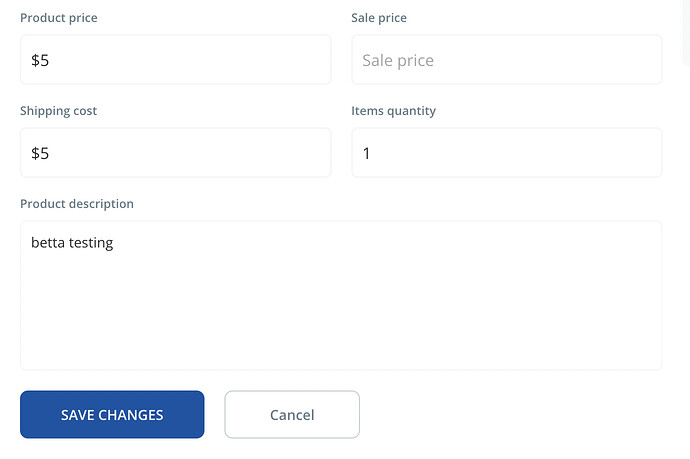 This issue results in the user only seeing the cost of shipping at checkout and the price of the item at "$0."
Is this a bug? If not, how do I resolve?
Video attached here:
Thank you,
Nat