Hi!
I am following the marketplace course.
Instead of displaying products, I want to display the users (it is a marketplace for users, so to say).
Now I run into the following problem.
From the search page, I want the person to click to redirect to the displayed profile (which I called 'profielen').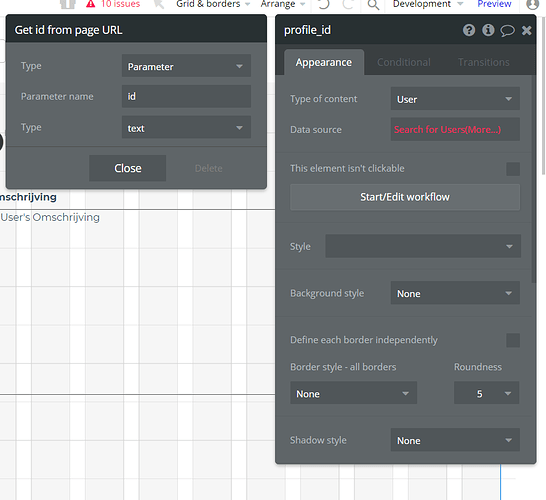 In group settings, I have to fill in the type of content. Which is user
Then I do a search for users, as mentioned in the tutorial, constraint: id = get data from page url.
Which is called 'id'. In the course this works, but my Bubble app says that this is not complete.
Tried all the options. What are the exact steps I should take? I think the online course is a little outdated, because it doesn't show the same functions as Bubble currently has.
I would really appreciate your help, this has been bugging me for a few days…