Hi there,
I am trying to work with the MaterialSwitch input element and having a tough go of it.
I can't get the element to default to ON. Here is a screenshot of the configuration: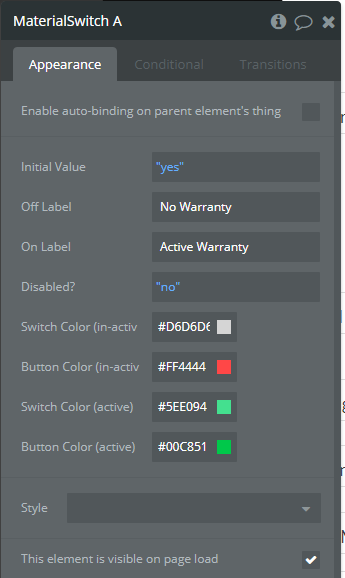 There are no Conditional logic elements and I just dropped the element on the page.
When looking at the page however, the element remains in the OFF position.
Am I missing something?