Hey team,
I am using the full version of the InnerSpace meditation template (incl. admin panel). I've already uploaded a few categories and meditations, and now I wanted to populate the For today and Start now sections on my home page, here: https://bliskhealth.com/
The way I wanted to achieve this is by:
Going to the Admin panel
Go to Content menu
Edit the For today and Start now blocks
Choose the meditations I want to assign
Hit save
In the end nothing changed, the selected meditations weren't saved.
See screenshots below.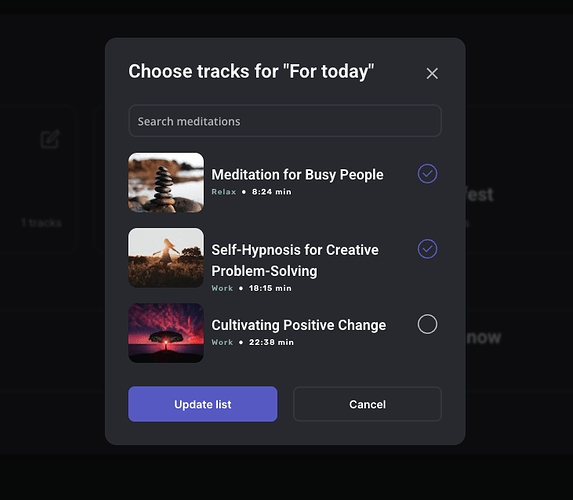 I am using Chrome as a browser.
I've checked the console and there's no error message.
Thank you in advance for your help!