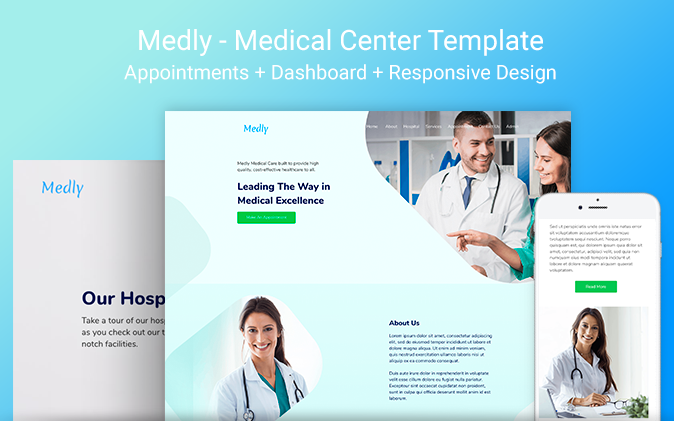 Medly - Medical Center Template is a fully responsive and dynamic template that you can use to represent your professional medical services. It can be used by Hospitals, Pharmacists, Medical Practitioners and even Ambulance Services.
A quick video overview:
Template Features:
Minimal Design
Fully Mobile Responsive Pages.
Admin Dashboard.
Users can Book Appointments with Doctors or Practitioners.
Admin can handle appointments made by users.
Integrated Hospital Showcase to display sections and pictures of the hospital or clinic.
Integrated database.
Users can Request for Quote to have an idea as to the cost of a treatment.
Ability to showcase Doctors and Medical Team
Services rendered in the Medical Center can be displayed with descriptions.
Social Links buttons enabled to redirect user to your social page.
Template's Live Demo: https://medicalcentertemplate.bubbleapps.io/
and a template page: https://zeroqode.com/template/medly---medical-center-template-1557715871636x318250021080505000
Levon Terteryan
Founder @ Zeroqode