I purchased the mobile menu this morning to implement on my mobile (native) Bubble app. As you know native apps require a single page to be accepted in the stores.
I create two groups on the page and then attempted to set the menu element URL to change the state of the active group.
However when clicking the item it always redirects to the 404 page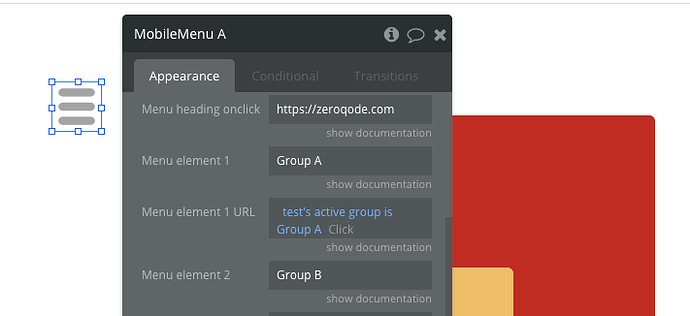 can someone tell me how to use this for single page apps.
Thanks!