I tried to add text [fa]fa fa-user[/fa], can we?
so, it didn't work when you tried?
Sorry for long delay, maybe I'm missing something here? Maybe the format I used?
and another question, menuiconcolor is for that?



seems the plugin doesn't support that, we'll check if we can add that.
@johnmark we have enabled icons
here is how to add them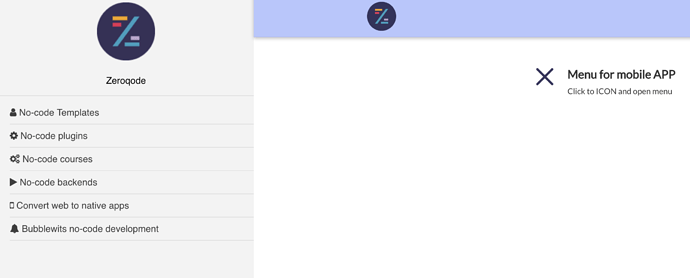 updated demo https://zeroqode-demo-06.bubbleapps.io/mobile_menu
to give it a try, please upgrade to the plugin's latest version and refresh the browser
It work for me.

All the Font Awesome Icons are not displayed. That's why. So it's a Bubble issue actually !