Hey Friends!


We've just launched MyDoors (built WITHOUT CODE) on Producthunt - https://www.producthunt.com/posts/mydoors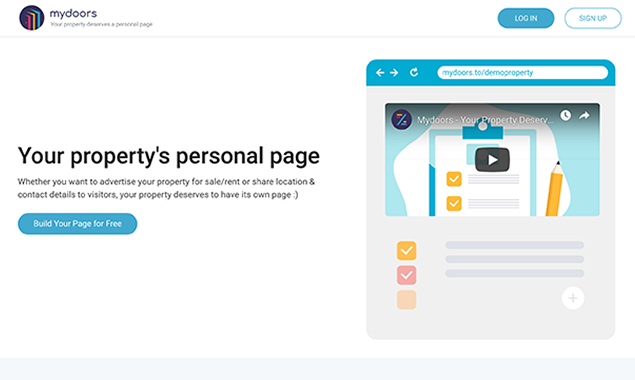 With MyDoors you can create personal pages for your property. Each property will have a short memorable link, for example mydoors.to/demoproperty and these pages can be used for promoting your property in rent/sale ads or simply for sharing among your friends.
FEATURES:

100% free to use
Unique memorable links, e.g. mydoors.to/twinshouse

Instant Whatsapp messages to connect to the owner
Property's exact location map

Great looking gallery to present your property in the best light

Embedded Youtube video overview of your property

Stunning page design with property description, list of amenities and details about the space and neighborhood.
Thank you for your support and reposts!

Levon