Hi I am using the template "Donations like Ko-Fi" with the plugin Stripe Marketplace Express. I need some help with my workflow when I connect a Seller to a Customer for a splitpayment sale.
I was able to properly connect a seller to stripe as merchant wit acct_id.

I made sure that my connect workflow creates a seller with Capabilities: card_payments.
I also checked that this merchant has all capabilities enabled in Stripes Dashboard.
I was able to create and store card_id for a credit card (from input form) as card_id value in my users database along with the Stripe Customer ID cus_id.


When I run this workflow by purchasing from my registered seller in the name of the customer with card_id I am getting an HTTP 400 error.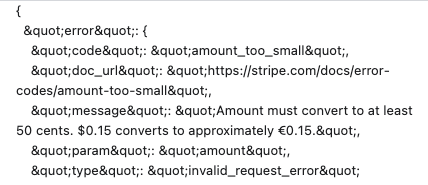 I guess the price calculation is not correct. But I am not getting it right.