Hey @Dumitru and team,
For the OpenNode plugin that you have kindly setup in Bubble.io, would it be possible to have another parameter added to the 'Create Charge' POST function? It would be great if you could include a 'success_url' parameter to the current list. This is what the current selection looks like: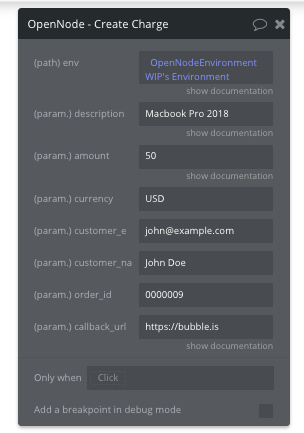 I imagine that it would look something like this in the Bubble.io plugin page once the change has been made: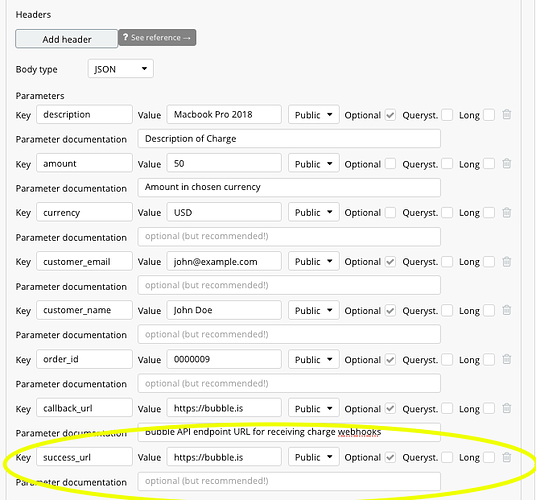 If you would be able to reflect this change it would be greatly appreciated :).
Thanks!