Hi
I have started a fresh app to test the ZQ Fuzzy Search & Autocomplete plugin as I could not get it to return any matches. To me, it appears that the current version 1.11.10 does not allow the "Field to Search 1" (or any other Fields to search) to be set. I have checked against the demo version in the Inspector below where the Field To Search Fields are set to "class", "name" and "status". I cannot find out how to set these fields…?
https://zeroqode-demo-16.bubbleapps.io/fuzzy?debug_mode=true
The screenshots I see for everyone else have fields which can be selected but, I cannot see these.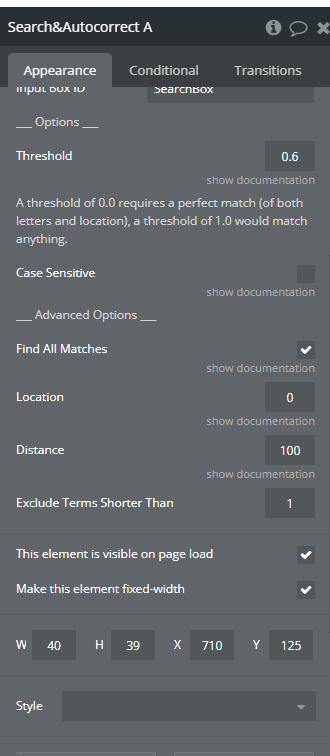 The test app is below with anyone allowed to edit.
I am using Chrome Version 101.0.4951.54 (Official Build) (64-bit)
Windows 11
I have also tried:
Microsoft Edge Version 101.0.1210.39 (Official build) (64-bit)
Perhaps there is a different issue but any help would be appreciated.
Tim