Any plan to implement a plugin that supports OpenAI GPT API streaming mode? People have been asking for it.
Hi @whycu,
Thank you for reaching out.
Currently, it is not on our roadmap plan but I've created an investigation task and passed it to our dev team to check the possibility of creating a plugin for OpenAI GPT Streaming Functionality.
Once there will be any updates, I will notify you right away.
Thank you for your request, in case there will be any other product-related questions, feel free to contact me.
All the best,

Hi @whycu,
I hope you've had a great weekend.
I've received a reply from the dev team regarding your inquiry.
In the last update of the Full OpenAI GPT-4 Plugin, there is a dedicated field for the stream (by default it is set to false) which can be found in the plugin action Open AI (testing) - Chat, see the screenshot below: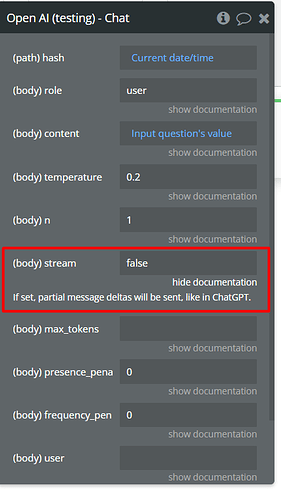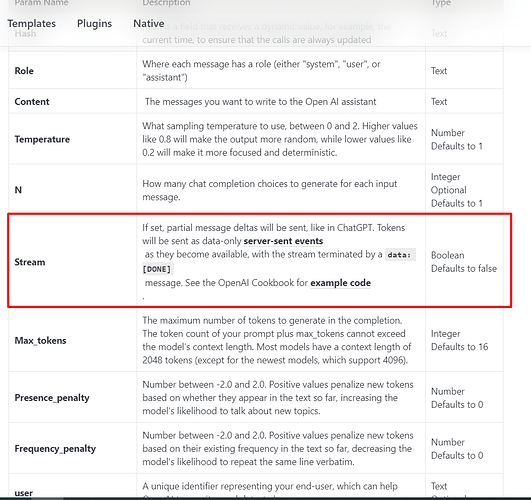 For additional information, please check the plugin supporting documentation: Full OpenAI GPT-4 Plugin for Bubble and the demo editor page.
If you require any further information, feel free to contact me.
Regards,