Thanks for your reaction. Please refund if it takes more than 1 week to fix it.
Thanks!
Julian
Thank you for your patience @idpro1
We've just updated the plugin that has fixed the issue with the new responsive, please update to Version: 1.9.0. For the plugin to work correctly, it should also be set up in accordance with new responsive rules, for an example of how it should be configured please see this demo editor
As for the refunds, according to our Terms & Conditions we do not provide refunds on any of our products and unfortunately can't satisfy your request.
Sorry for this inconvenience.
Regards,
We've updated the plugin, and it has fixed the issue with the plugin not working properly on the new responsive. Please update to Version: 1.10.0, and let me know if everything works well

Looking forward to your reply.
Thanks.
Hi, I've bought this plugin, but I am a little confused about the use. Check the demo here,I see some problems as follows.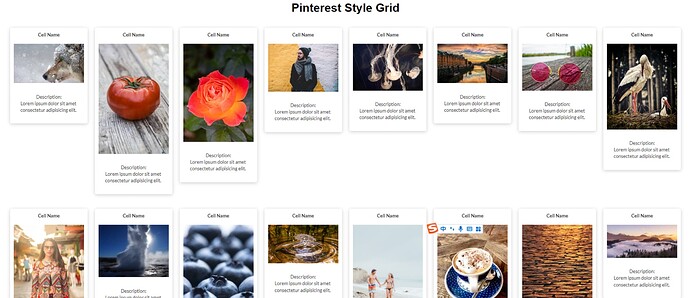 want to know if it's the problem of my usage or there are some bugs for the new version.
I have a result of similar above.
Blockquote
Hi @luoyinyin12, thanks for your message.
Kindly note that mentioned issues are in fact unrelated to this particular plugin. Sometimes they are shown due to the fact that besides the official plugin demo editor page which is fully functional, we have some additional pages where during investigation we test use cases reported by users.
Currrent plugin version is stable and no fixes are required. In case there are any issues on your page, please press the notification icon to see what actions are required from your side.
If there will be any other plugin support required from our side, please let me know

Regards,
Hi everyone

We have made some changes to our plugin demo page. Now it works on a new responsive (design) engine.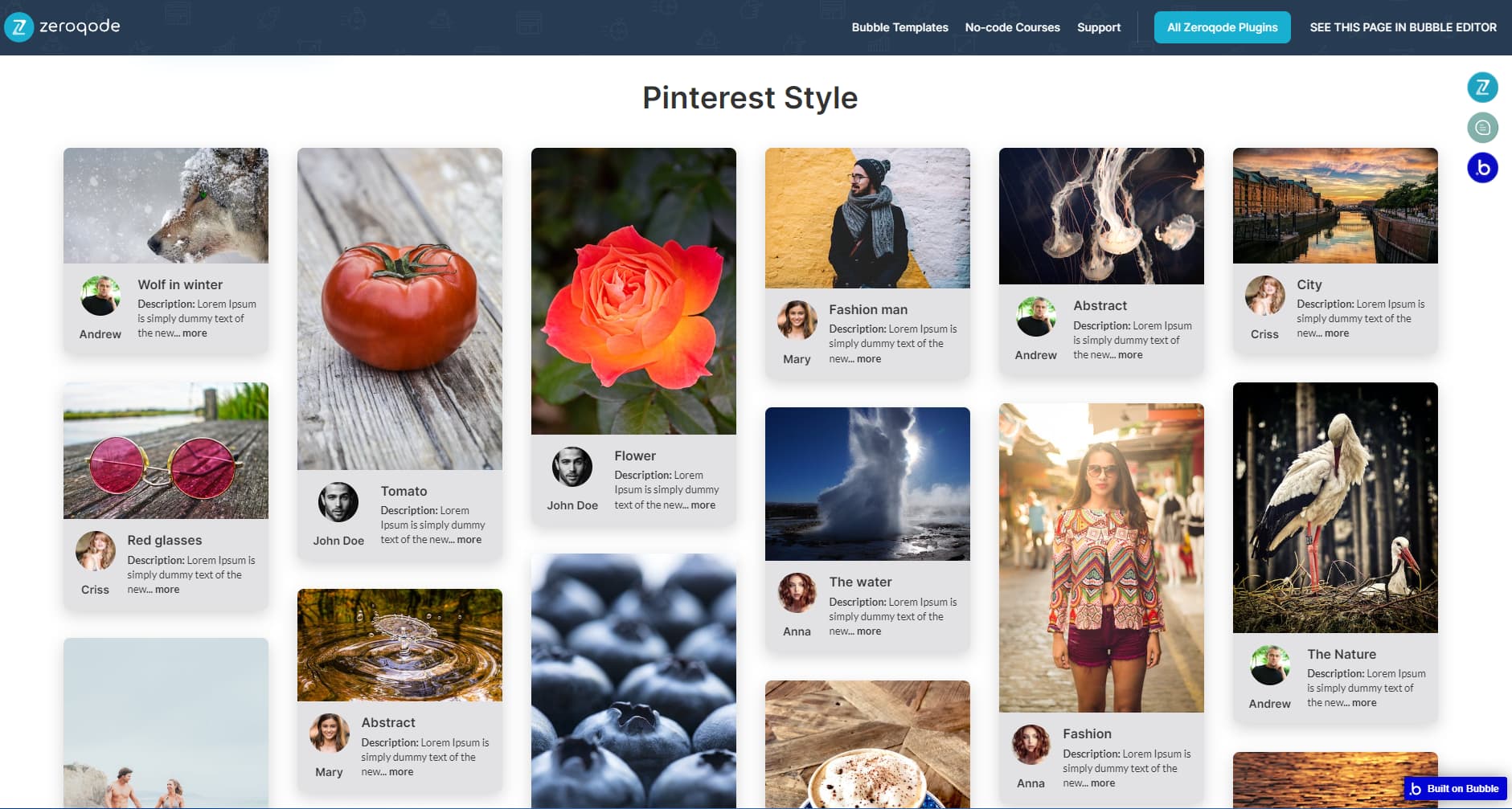 Hope you like it!
hi,


i bought the plugin 3 years ago and whereas on old responsive 0 problems, here, with new responsive, on 50% of page loads it does not work and looks like this. 50% of time it does work.
happy to share more details via pm with support.
only difference i see compared to demo you provide is i do not load entire list (ie it is infinity scroll)
Hello, @tav-guy
Thanks for reaching out.
I need to mention that currently, our Demo Page and plugin are switched to the new responsive engine.
So, it works properly on our side.
Please share some screenshots and additional details of your current settings via private message here on the Forum.
Will be waiting to hear from you soon.
Best regards,
Hello, @whycu
Thanks for reaching out.
Unfortunately, I could not check your workflow settings due to the low video quality. Can you please share the screenshots with each of the implemented steps? It will help me to replicate them on my side.
The appearance of your images may also depend on how you display them in the Repeating Group.
On our Demo Page, due to the fact that we are using image elements within Repeating Group, all the images are looks this way: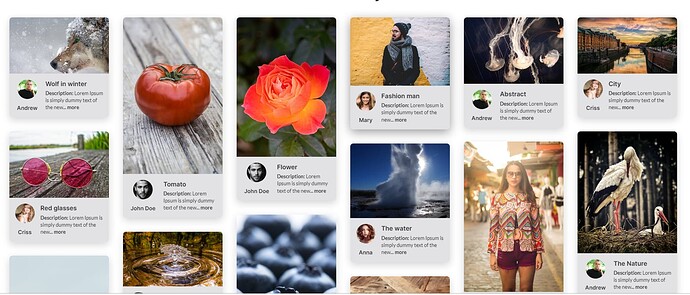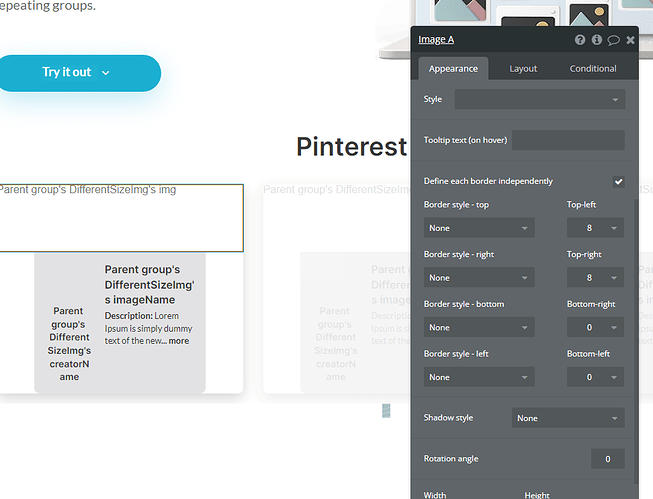 Please provide screenshots of your settings for our investigation.
Looking to hearing from you soon.
Best regards,
Hi there I have a question I just subscribed your plugin and I'm referring to the sample page you guys provided, and I just realized that you guys have three different elements with the same name in the visual elements but I only get one.
from the Zeroqode sample page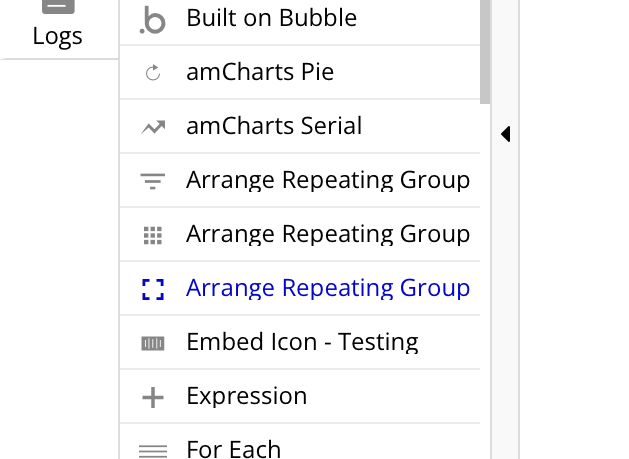 from my app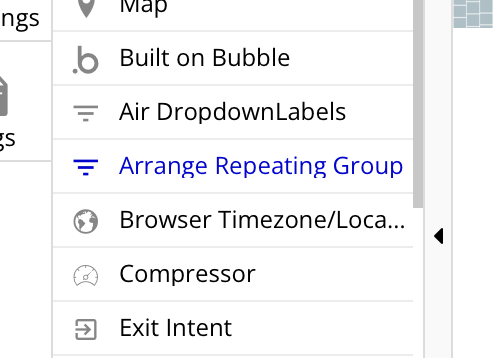 Hello, @junhoshino
Thanks for reaching out.
This plugin's element is Arrange repeating Group element. It's the only one you need, even in case you can see it on our page 2 more elements (they are in testing mode).
Please use this element for your application

Best regards,
Okay thank you.
Btw does this plugin work with the repeating group height set to other than 100%?
I want to set the repeating items to be limited to 20 items and only a part of my page to be grid.
Hello, @junhoshino
Sorry for my long reply here

Yes, you can configure the RG as you want and limit the number of elements on your page (to 20 elements).
Please try it and let me know about your result.
Best regards,