Just recently upgraded the Plyr plugin to it's latest version and saw my video players containers growing on it's height.
Tried to downgrade, looked for conflict with other plugins and got nothing.
Looking at the inspector I've noticed an inline style for padding, that looks like it's breaking the element.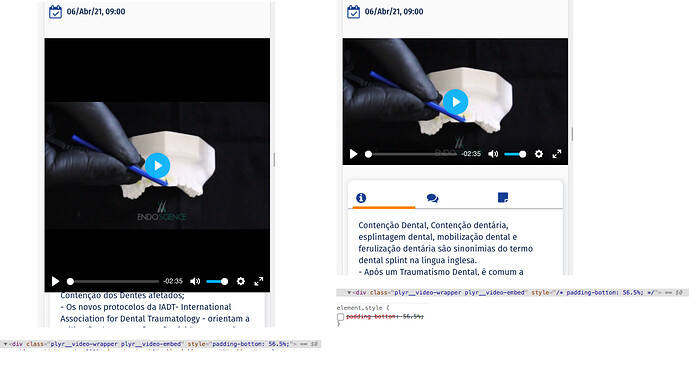 The page could be seen here: https://aboplay.bubbleapps.io/version-test/extra/contenção-dental-após-traumatismo-1617801241867x915131621330511700
Is this a plugin bug or there is something in my environment causing this?