Hey there, I have the paid version of the Quickbooks Accounting plugin.
I am receiving a HTTP 403 error when trying to login via Quickbooks Oauth, as others have reported but the raw error message is blank - see screenshot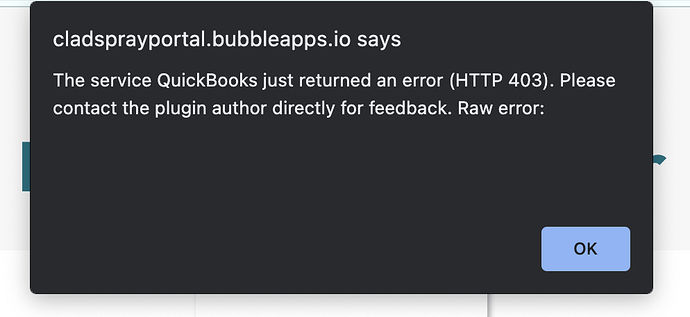 I am using this in developer mode right now. Quickbooks still needs me to fill in an app questionnaire to get live keys.