Hey all,
we have just published a new template - Quora Clone
This responsive template is a Questions & Answers platform similar to Quora. Users can ask questions, answer them, and also, upvote or downvote them. Questions are categorized with topics.
Here is the link to the template
and a few screenshots: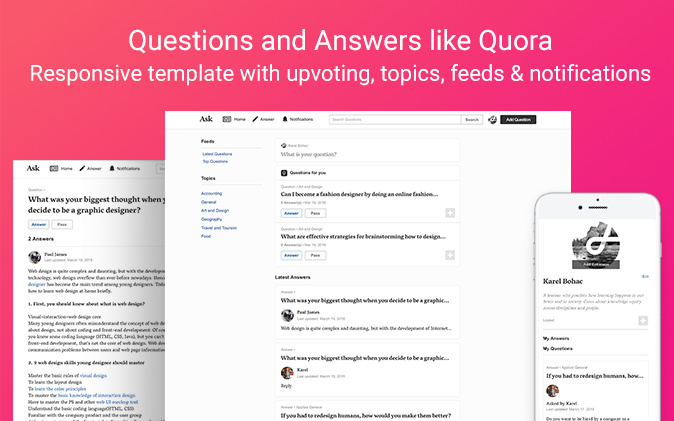 Levon Terteryan
Founder @ Zeroqode & Bubblewits
let's stay in touch on twitter!

Bubble Templates
Bubble Plugins
Bubble Courses
Convert Web to iOS & Android
No-code Development Services