I am not able to add the duration of the minutes and seconds of the tracks in the RADIOPLAYER
Hi, @oliciojose!
Thanks for reaching out!
Could you please describe a bit more here, what steps are you doing or how are you trying to add the time duration and where the difficulties are appearing to help you better?
Also, please check out the Plugin Editor in order to see how the seconds are set on the Live Demo: https://bubble.io/page?type=page&name=audio_radio&id=zeroqode-demo-19&tab=tabs-1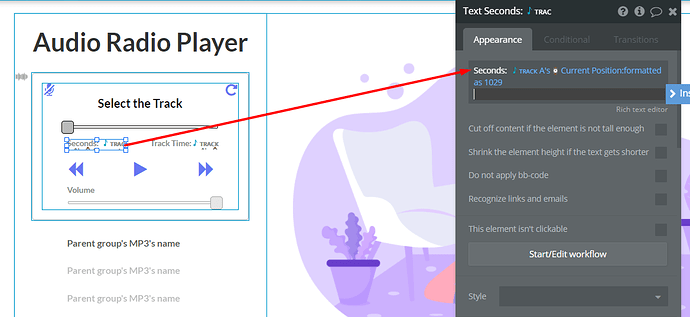 Best, Julia.