Hi,
This is not so much of a problem but a cry for help! We are a not for profit and people donate a sum of money to us which is split over 3 funds, hardship, housing & work and education. We want them to be able to adjust these splits using a range slider.
Here is our current site and how it works - https://www.youtube.com/watch?v=771sgc-npA8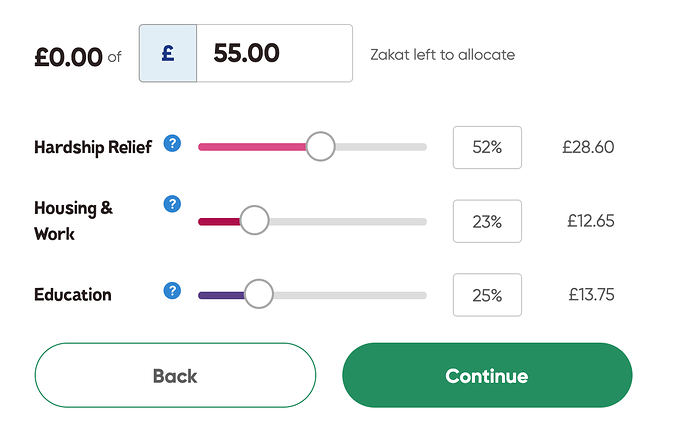 So essentially the amount donated is split into 3 range sliders each with an upper stop.
It would have been a little easier of the range slider had a property for rising or falling value to be craft something but I struggled trying to make that work.
Any suggestions?