Hi,
As part of our marketplace's listing process, a seller creates questions that buyers needs to answer before a service can be delivered.
We're using two data types - orderQuestions and buyerResponses. When an order is created, we display a repeating list with a content type of orderQuestions. Each cell contains the orderQuestion, a multi-line input, and save button.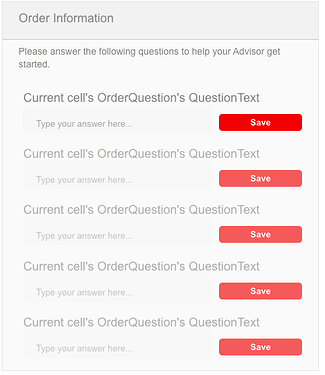 It does the job, but it's a pretty poor user experience. Has anyone implemented something similar or have a suggestion to use a single button to save all user input?
Thanks!
Ben