Hey all,
we have just published a new template - Resume Builder!
This template is a fully responsive resume builder app that allows your users to sign in with LinkedIn, Facebook, Google or Twitter and automatically populate their information into a resume. Resumes are generated as a web page or can be downloaded as a pdf file. It comes with stripe payments, and affiliate/referral program that uses coinbase api to make the commission payouts.
Here is the link to the template
this is the link to the documentation
and some screenshots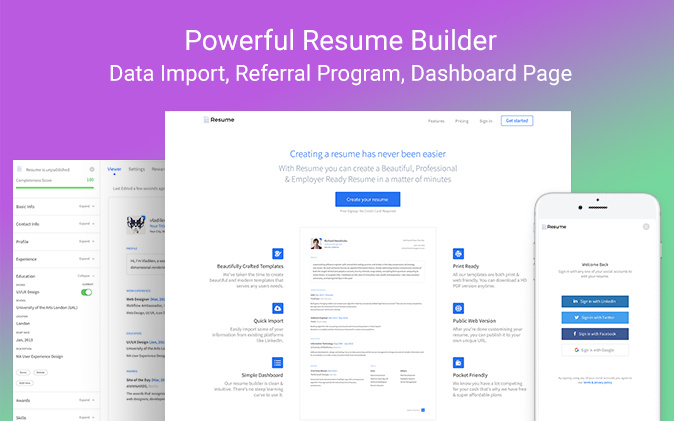 Levon Terteryan
Founder @ Zeroqode & Bubblewits
let's stay in touch on twitter!

Bubble Templates
Bubble Plugins
Bubble Courses
Convert Web to iOS & Android
No-code Development Services