Does the inversed scrolling work for all different Repeating Group layout styles?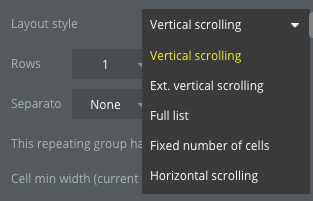 I see it working for vertical scrolling, but before purchasing, I need to know if it will work with Ext. vertical scrolling.
I ask because another plugin I've tried only works with the "Vertical scrolling" layout style.
Thanks!