Hey friends!
We are pleased to announce that our Reviewly - Location Based Reviews | No-Code Template by Zeroqode has been updated to the new Bubble Responsive Engine, ensuring that the app is now fully optimized for use on any device and is fully responsive


Reviewly is a no-code template for discovering the best businesses located in a certain area, whether the user is looking for a cafe, restaurant, car rental, hair salon, bar, or shop on the basis of other users' reviews and ratings.
The app allows reading other users' reviews, tips, and hints. Besides, the template also provides details on working hours, location, and phone number of the business, when available.
Reviews by customers can help businesses measure customer satisfaction more precisely and provide them with insights on where they can improve. Businesses can as well carry out a performance analysis to compare how different locations perform in key areas.
Features:
Landing page
Business Listings
Admin Dashboard
Responsive design
Reviews and ratings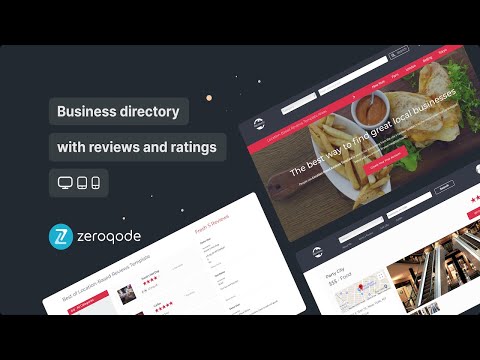 LIVE DEMO: https://reviewstemplate.bubbleapps.io/
DOCUMENTATION: Reviewly - Location Based Reviews Template
Ecaterina Cheptini
QA & Support @Zeroqode


No-code App Templates
No-code Courses
Convert Web to iOS & Android
No-code Development Services
No-code Cloud Backends