Hi,
I am having this issue (photo attached) while working on the 'Ridely' template (for 2 days now). I just want to test the basic functionality of this template i.e. adding driver and rider then order and proceed with a trip. I have added the Google API, and Stripe API.
Please help.( this app run on hoppy plan)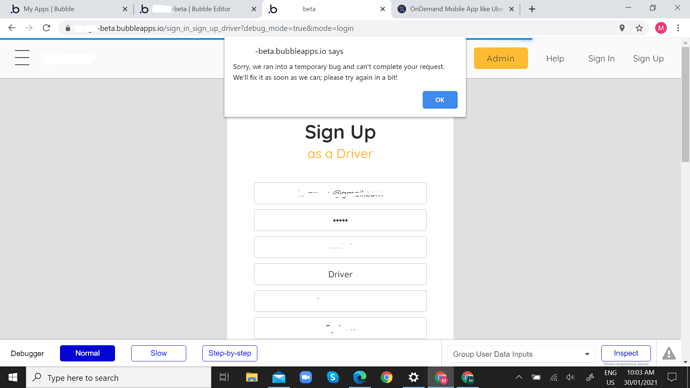 Another issue: I also have a personal plan where I've connected the app (template) to my domain, and seems like things are working better (creating accounts driver and rider access location and Stripe), the only issue though (as I am learning the Bubble) I deleted the users data which comes with the template so I am not able to access the domain page and getting this msg (No user to set a temporary password to) I am trying to fix it with no luck so I decided to start fresh app.
Thanks a lot!