Hi Guys,
I'm struggling to find a solution to the following problem.
Summary
1 -I want to pull in a list of ingredients from a website using a URL
2 - I want to output the listen of ingredients based on how many are available.
3- When I pull them in they come in without spaces.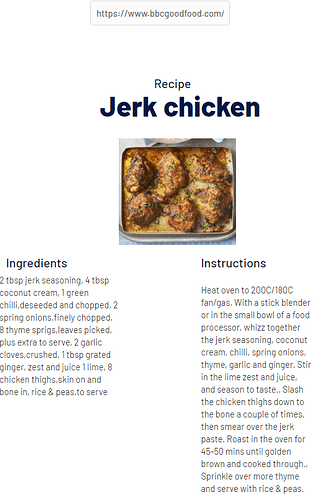 I want to separate the ingredients and the instructions.
Thank you for the help