Hi Everyone,
Thanks in advance for taking the time to read and help.
I have two quick questions about the Bubble platform backend and want to ask your advice. I've attached two screenshots of what I'm referring to.
I've added School / Major / Sport / Division to the apply form pictured in the screenshot - however the data for those fields is not being captured in the backend. Do you know how I can fix that?
My other question is how do I receive submitted documents from the job board template? In the data section under CV I see //s3.amazonaw… but I'm not sure what that means or where to retrieve the doc.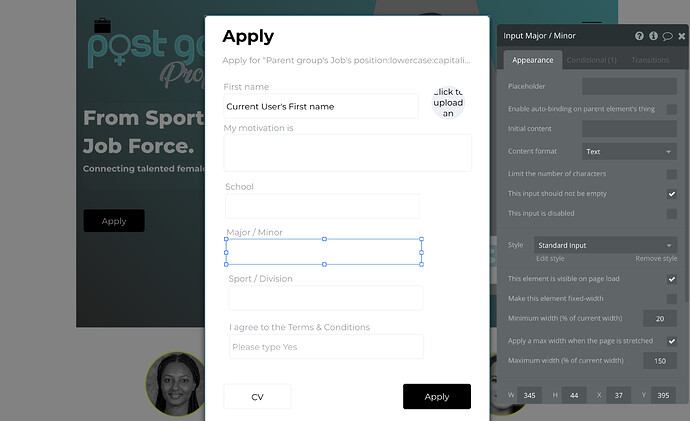 Thanks very much for your time,
JB