I receive this error in creating a SCA session. I have included the workflows below and the step-by-step Inspect workflow.
The plugin Stripe Marketplace Express / action Go to checkout a SCA threw the following error: IntegrationError: Invalid value for stripe.redirectToCheckout: sessionId should be a string. You specified: null.
at Y (https://js.stripe.com/v3/:1:10134)
at W (https://js.stripe.com/v3/:1:10204) (please report this to the plugin author)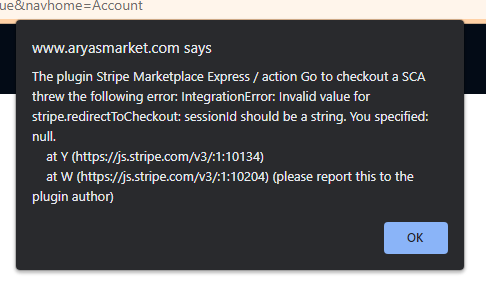 I followed your video from the zerocode classes and your documentation, so I'm confused as to why this is happening. Help is appreciated. Thank you!
@Ecaterina @alexander
P.S. I'm also using the latest version of the plugin.