Hi there,
I am having an issue setting up this plugin (Stripe Marketplace) for an offsession payment with SCA.
I looked at a lot of different ressources but I couldn't grasp how to setup the plugin.
I would like to initiate payment between a customer and a connected account (on behalf of the connected account) and handle SCA if it happens. I don't have fees to apply on the transaction.
The customer already has a payment method saved I would like to use multiple times.
What Bubble workflow would you consider ?
I tried to create a payment intent directly but I have an HTTP400 error like this :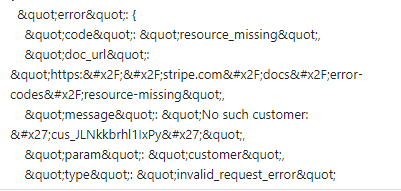 Here are some screenshots of my workflow: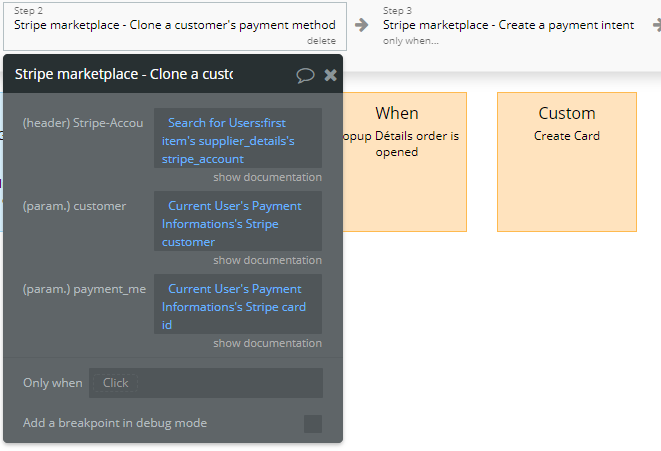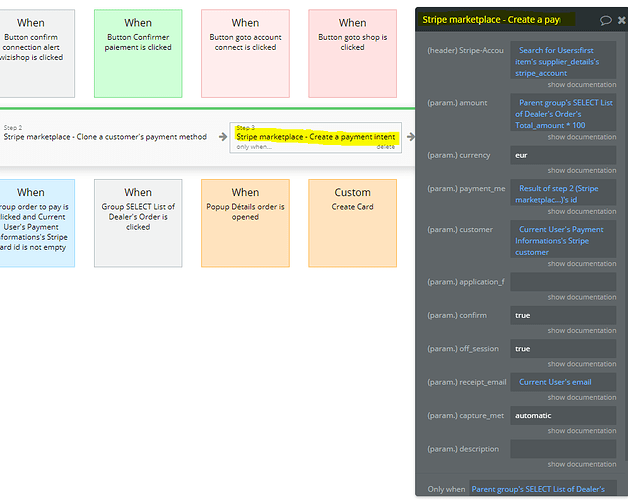 What would you consider the best workflow to use ?
Thank you for your help,
Geoffrey