Hello everybody

We're happy to announce that we finished updating our Tweedly - Microblogs like Twitter | No-Code Template by Zeroqode to the new Bubble Responsive Engine. It's a fully-responsive app across any user device.
Tweedly is a no-code template for microblogging and social networking services. It comes with the functionality that allows registered users to post, like, reply and retweet tweets. Users also can send direct messages to each other.
If you are looking to build a platform similar to Twitter, this template is the perfect one.
FEATURES:
User Authentication
Tweeting & Retweeting
Replying to Tweets
Direct Messages between users
Following and unfollowing users.
Fully mobile responsive pages
Admin Dashboard
VIDEO: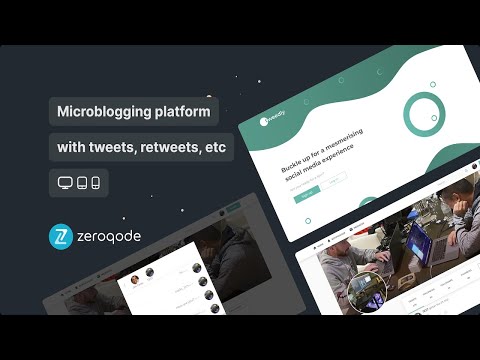 LIVE DEMO: https://twittertemplate.bubbleapps.io/
DOCUMENTATION: https://docs.zeroqode.com/templates/tweedly-microblogs-like-twitter-template
Ecaterina Cheptini
QA & Support @Zeroqode


No-code App Templates
No-code Courses
Convert Web to iOS & Android
No-code Development Services
No-code Cloud Backends