I just bought your Twitter oAuth plugin because the Bubble Twitter plugin doesn't capture Twitter user's email addresses.
I am following the setup instructions in your documentation and it's all working fine up until the point where I want to capture their email address… but nowhere in the "get user details" action does it list the user's email… so I'm no further than when I was using the Bubble Twitter plugin.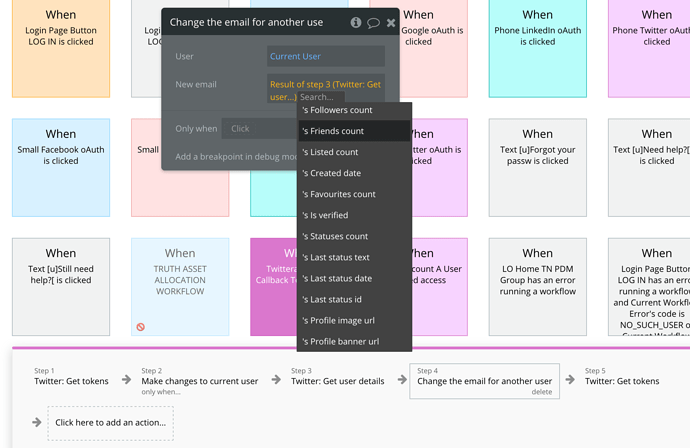 (here's the "get user details" list I'm talking about… I've scrolled through them and there is no sign of the email)
I want my users to be able to signup using Twitter and have their Twitter email address saved in the process, and I'm assuming you can get the user's email with your plugin but I just can't work out how to do it. Could you please help?