In the Uplance Template, how are payouts to Freelancers supposed to occur? In our testing, the only account that is being paid out is our Business account. The Client account is being charged the full amount for the product, but the Freelancer is not receiving payment. The entire amount the Client pays goes directly to our Business account minus Stripe fees. Is there a certain page/workflow that addresses this area? Is there a connection with Stripe that may be causing this issue?
Our other area of issue is with the calculation for our marketplace service fee. The Uplance service fee is different than ours, where do we change this fee in the workflow to reflect our different fee? I've changed the fee on the job post page, is there another area where this calculation needs to change?
When we go to Hire a Freelancer for a project, the following error pops up.


We believe this may be causing problems with our payment processing. Do you know the impact upgrading has on this error? Is there a workaround where one does not have to upgrade?
Lastly, when we go to Complete a project from the Client portal, we receive the following error message preventing us from Completing the project. This error completely freezes the process, and we cannot move forward in the workflow. Do you have any guidance on how to fix this issue?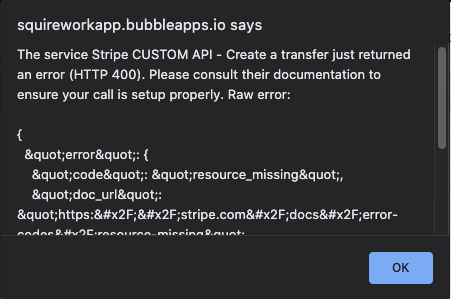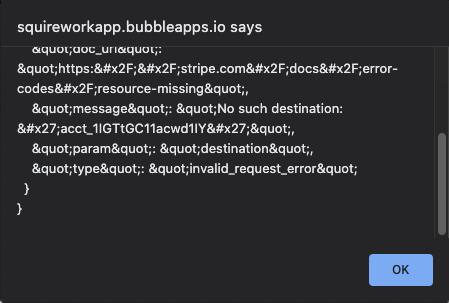 Any help with these issues is greatly appreciated!
Thanks