Hey all,
we have just published a new template - Upwork Clone which is currently in Beta and that's why the price is only $199 for now but will increase to $377 once we are out of beta.
The template is a complex, responsive template similar to Upwork, where users can post jobs and freelancers can apply to them. It also has messaging functionality to enable communication between employers and freelancers. Payment integration is currently under development and will be added soon.
Here is the link to the template

and a few screenshots: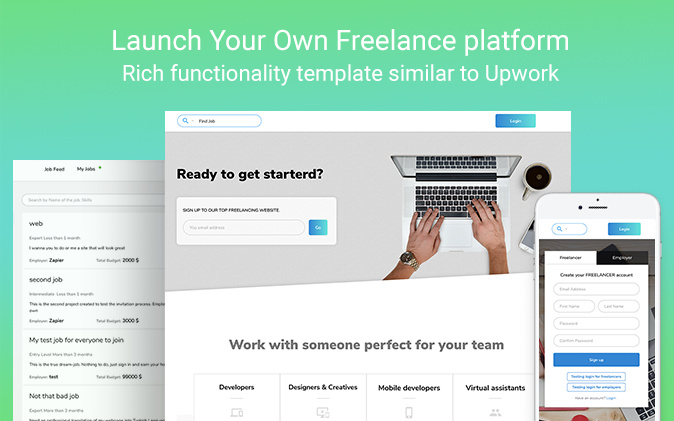 Levon Terteryan
Founder @ Zeroqode & Bubblewits
let's stay in touch on twitter!

Bubble Templates
Bubble Plugins
Bubble Courses
Convert Web to iOS & Android
No-code Development Services