hey Zeroqoders!
We have published a new plugin - User device type detector
With this plugin you can detect users' OS, Screen Orientation (Landscape, Portrait) Device type (mobile, desktop etc.), Current zoom level (%). The detector element has to be installed on the page but it can be made hidden.
Here is the demo page: https://plugintests.bubbleapps.io/device_detector/
Plugin page: https://bubble.is/plugin/user-device-type-detector-1520432993679x332468722128912400
and a screenshot: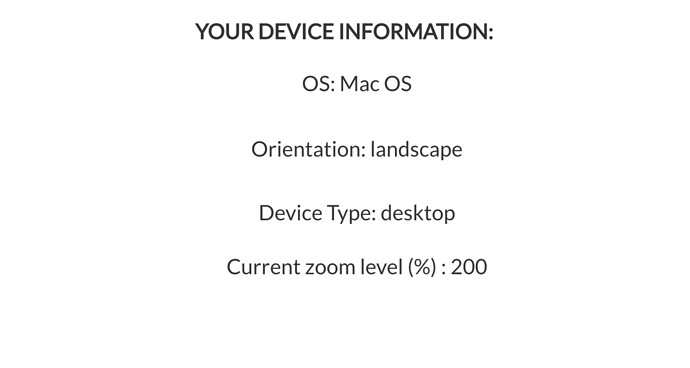 Levon Terteryan
Founder @ Zeroqode & Bubblewits
let's stay in touch on twitter!

Bubble Templates
Bubble Plugins
Bubble Courses
Convert Web to iOS & Android
No-code Development Services