I hope to share poll with everyone. And can everyone vote the options without login? Thanks.
Hi @health1kenko1,
Thank you for reaching out and for your interest in our templates.

In order to be able to create Polls, you have to log in first, this is how the template was designed. But please note that everything in the template configuration can be customized - design, workflows, database, and all the settings like domain, SEO parameters, etc. There is no source code for these templates per se because they are built without code

By default to access all the Polls, you have to sign-up with an account and after that, you will be able to create new polls and vote on existing ones.
n case you would like the user to be able to view or create polls while being logged out, you can check the workflow area and change the conditionals of the workflow steps, disable some of the workflows and create a new one. Below you can see an example of a workflow that redirects the user to the index page if the current user is logged out.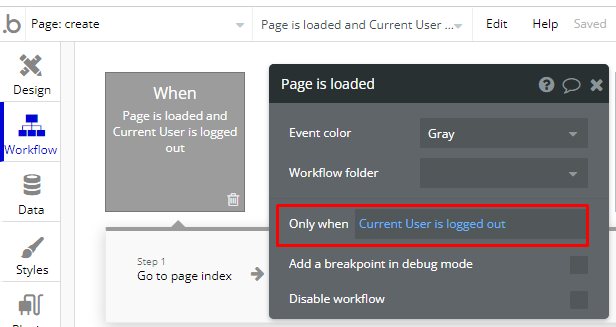 I hope the above will be useful to you.
If you require any further information, let me know.
Best regards,