Hello,
Where is the Convert URLs to Files plugin file saved?
When I put in the workflow element "Create File From URLtoFile A" - how do I get the link to the file that created that element?
Now I can see the resulting file in File Manager, but I can't figure out how to get its link in workflow.
And in subsequent workflow steps I can't get a link to the step with the plugin element (result of step…)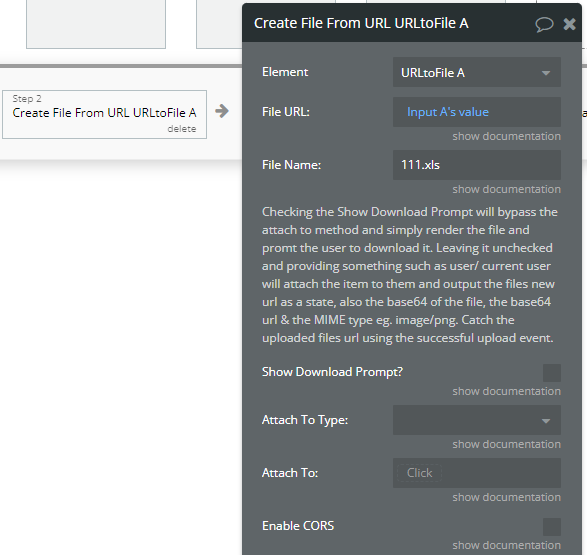 Update
I figured out how to get the link, but there is another problem - in the Excel file obtained with the plugin, formulas are missing (in particular the formula =IMAGE("https://…") ).
How to fix it?