Hey Bubblers,
Some you might already seen the news yesterday posted by @brentsum

Brent did an amazing job pioneering the domain of no-code education and we at Zeroqode always admired his work. We carried plans to build our own education platform but we are glad that we have come to an agreement with Brent and now we don't have to do that from scratch!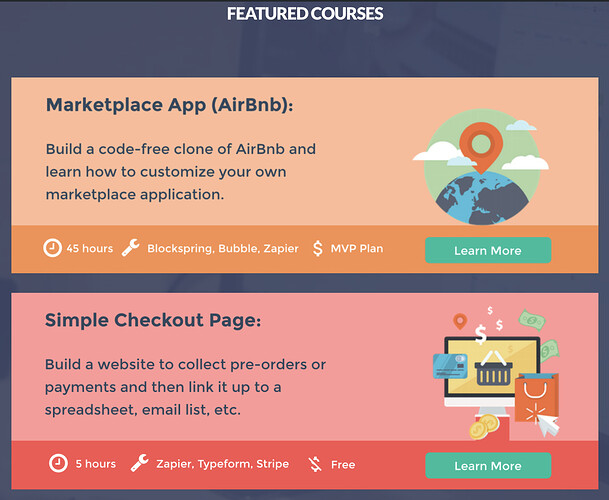 We have also acquired video courses created by @gregjohnkeegan (nocoder.co) and @jeevan0923 (https://no-code-engineer.bubbleapps.io/) - who also created outstanding content helping many new Bubble users get into no-code programming fast.

We plan to combine all this content into one platform and later rebrand it to Zeroqode Lab. ZQ Lab will not only be a place for video courses but we also plan to extend it by adding wiki pages and sharing knowledge base. As well as a lot of other cool stuff

Meanwhile, to share our excitement with others we are offering 20% off on all CodeFree courses for the duration of 6 months!
To claim this offer simply head to https://codefree.co and click on "rocket" icon when upgrading to paid subscription to enter the code "zeroqode"
Happy Bubbling!


Levon Terteryan
Founder @ Zeroqode