I understand that AirCalender allows for HTML on the event title. I am unable to find anything in the documentation which show how this works and wondered if anyone had any experience with this?
I have switched on the setting here;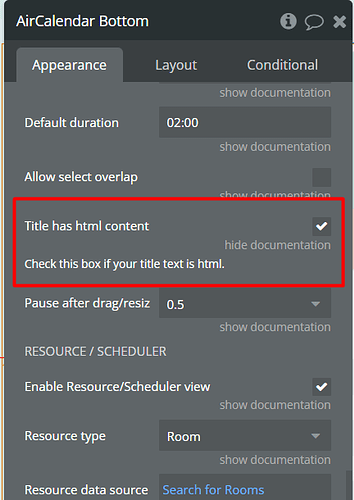 But now how do I add HTML? I have tried adding HTML and matching it will an ID to the inspector but nothing changes?