Hey!
Just subscribed to PDF converter.
It's possible to create a workflow that generates and sends the pdf by mail?
Hello Daniel, yes, there is a workflow that generates the pdf and returns a link to the file which you can then include in an email to download. Attaching the file to the email will be more tricky.
Thanks for replying @levon !
Im trying to send the url doing this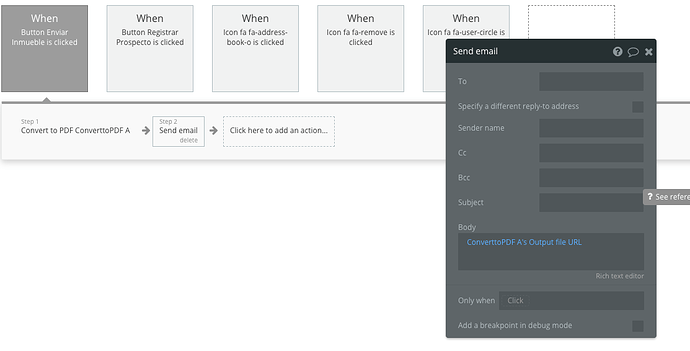 any idea what should i do?
that's correct, but you should use a different workflow with "convert page's converting" has been finished. (See screenshot below) because it takes a bit of time to generate the pdf and save it, and if you don't wait for that then the output will be blank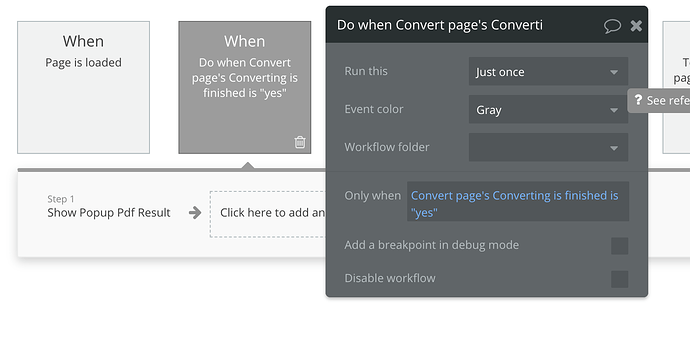 Thanks for replying @levon!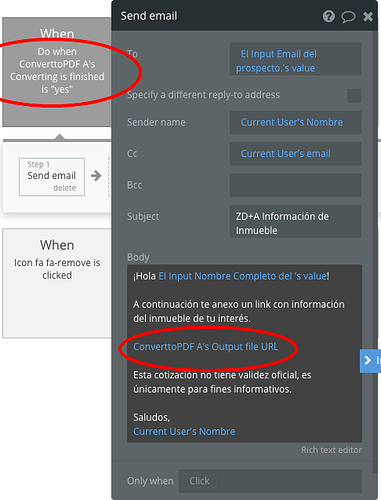 I tried with a conditional workflow but still does not show me the link in the mail.
Hi Daniel,
I would suggest to use our demo page setup as an example to replicate the same on your page

please experiment with it a bit
thanks