Hi @karanjot001, thanks for reaching out.
I'm afraid, we can not reproduce or investigate this issue without more info.
Thus, first I can recommend the following - please check a plugin-related forum thread where some similar issues were solved: GPS Tracking Pulgin help
If the issue will persist after necessary checking and adjustment, please provide more info like:
error screenshots from the debugger and opened browser console;
the preconditions (related element settings and workflow), for reproducing this issue;
Loom video record of reproducing your issue + how and when you receive an error, etc.
This information will help us to investigate and resolve your case.
Thank you for understanding and looking forward to your reply.
Regards,
Thanks for the reply.
Here is the process.
User clicks on a button, on workflow we set GPS tracking start.
In Design Part, A bubble default map element , GPS tracking element and HTML having some js code , same as in your demo code.
PFA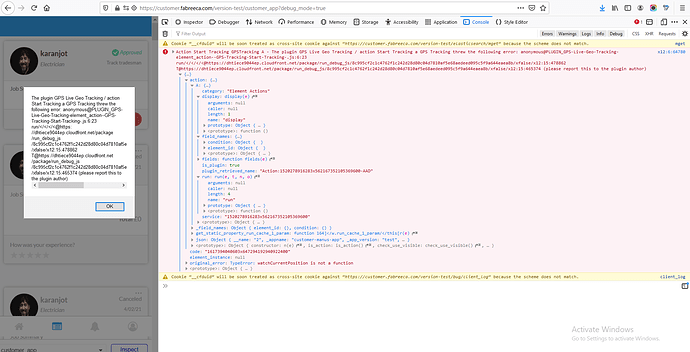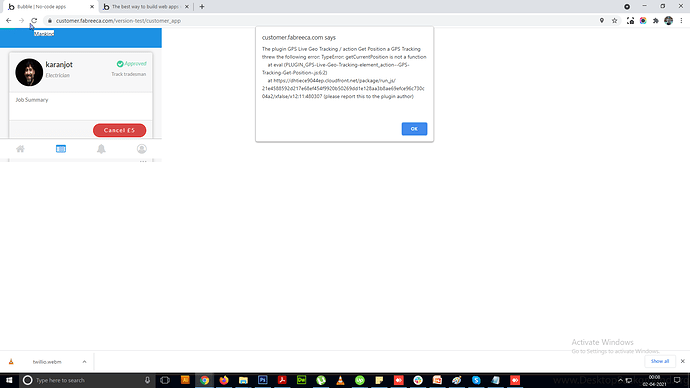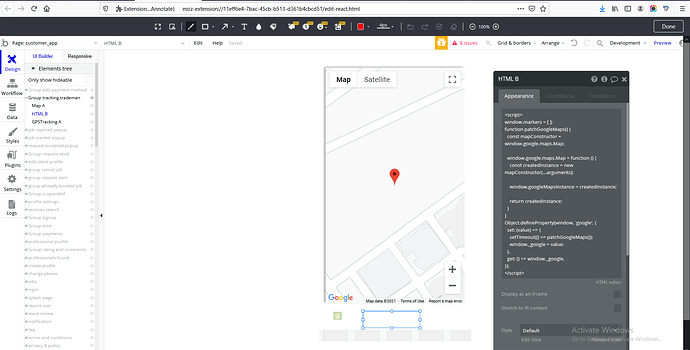 Dear @karanjot001, thanks for provided details.
Allow us to analyze it and check on our side for the possible issue.
We will come back in due course.
Thank you and have a nice day!
Dear @karanjot001, hello!
Besides the communication through Intercom with my colleague, allow me to mention here the issue that was causing the above-mentioned error.
The main reason for this issue was the location of the plugin element in a hidden group, preventing it from being read.
I hope that everything is OK now and our intervention has helped.
If you like our plugin, could you please rate it by going to the Plugins tab in Bubble editor?
You can find the plugin by name and give it as many stars as it deserves

Regards,