Good day!
I've created an app for rideshare and am attempting to use the Stripe Marketplace plugin.
I've setup the driver side with no issues, everything registers as it should but when I attempt to setup the payment method for the rider, I am getting an error message.
I've asked someone to take a look and he said that my workflows are in order and suggested I come here for help.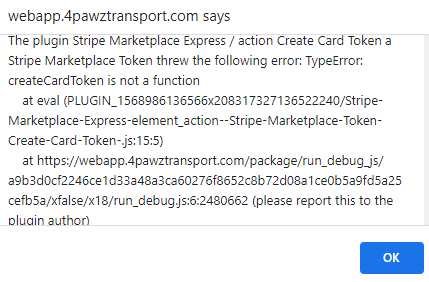 Any help at all would be appreciated!
Thanks so much!