Hey Zeroqoders,
we have just published a new template
This Telegram Bot is a copy of Zenify Focus & Mindfulness Bot (can be installed here). It comes with a stunning animated landing page, user page to subscribe to a stripe plan, and all main bot commands pre-configured (/settings, /help, send message, send audio, send invoice, etc,) it comes with a Telegram Plugin for Bubble which costs $10/month. For more instructions how to create a bot and set a webhook please see here]
and a screenshot: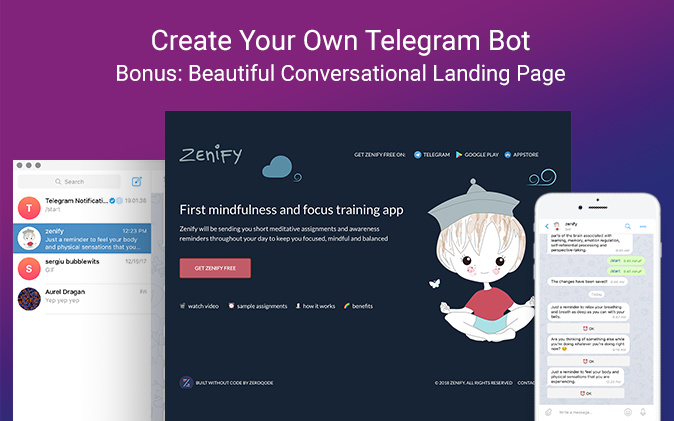 Thanks
Levon Terteryan
Founder @ Zeroqode & Bubblewits
let's stay in touch on twitter!

Bubble Templates
Bubble Plugins
Bubble Courses
Convert Web to iOS & Android
No-code Development Services