Hi there,
I have a list of locations in my database with latitudes and longitudes as well as reverse geocoded addresses derived from the lat/longs using Google's reverse geocoder.
I know the addresses are valid because when I use them as origins, destinations, or waypoints with the Google Maps Extender plugin, the map generates the correct location.
However, if I try to add a single or multiple markers to the map from the addresses in my database using the same Google Maps Extender Plugin, it doesn't work.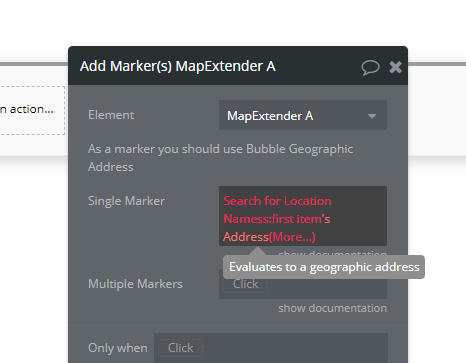 I have also tried calculating the address using the lat and long in my database and it still doesn't work:


My app is https://route-manager.bubbleapps.io/testing_google_maps
Additionally, you cannot add the text location generated by the fastest google places autocomplete.